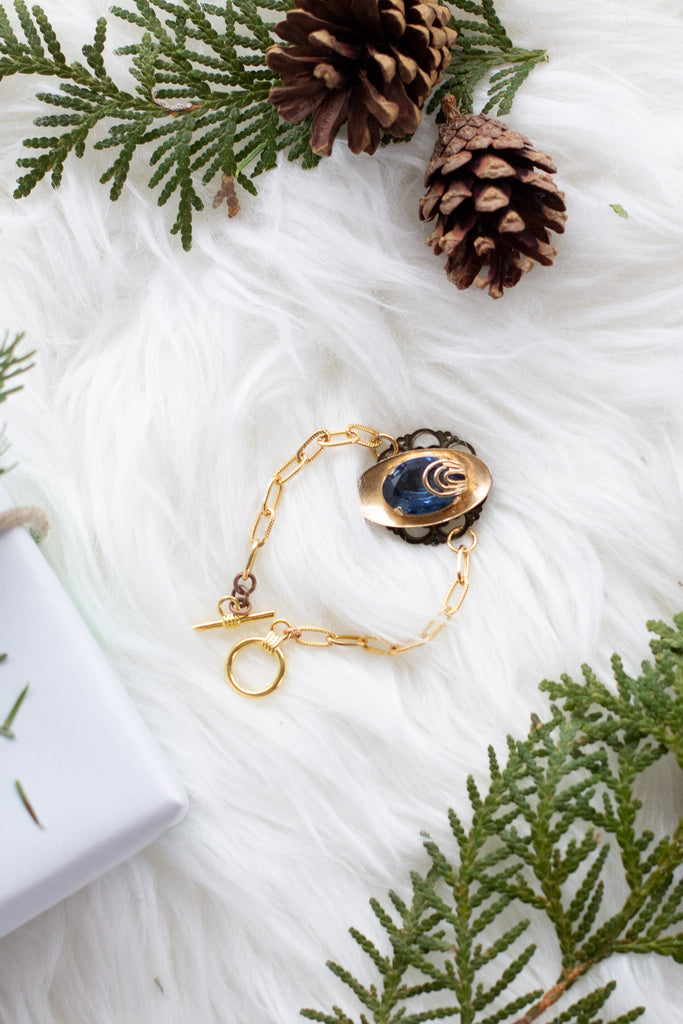 blue mermaid vintage bracelet
Under the seaweed is always better! Dreaming of becoming a mermaid. This is the next best thing. Made from vintage pieces from the 1960s. This piece is one of a kind. Wear it with a plaid skirt and wool cable knit sweater. 
Details
- Made with a recycled chain off necklaces and a brooch from the 1960s
- gift wrapped ready to give
- any pieces can be made shorter/longer
- listing is 1 bracelet
- made in Toronto, Canada
- 
custom orders welcome 
CONTACT US.