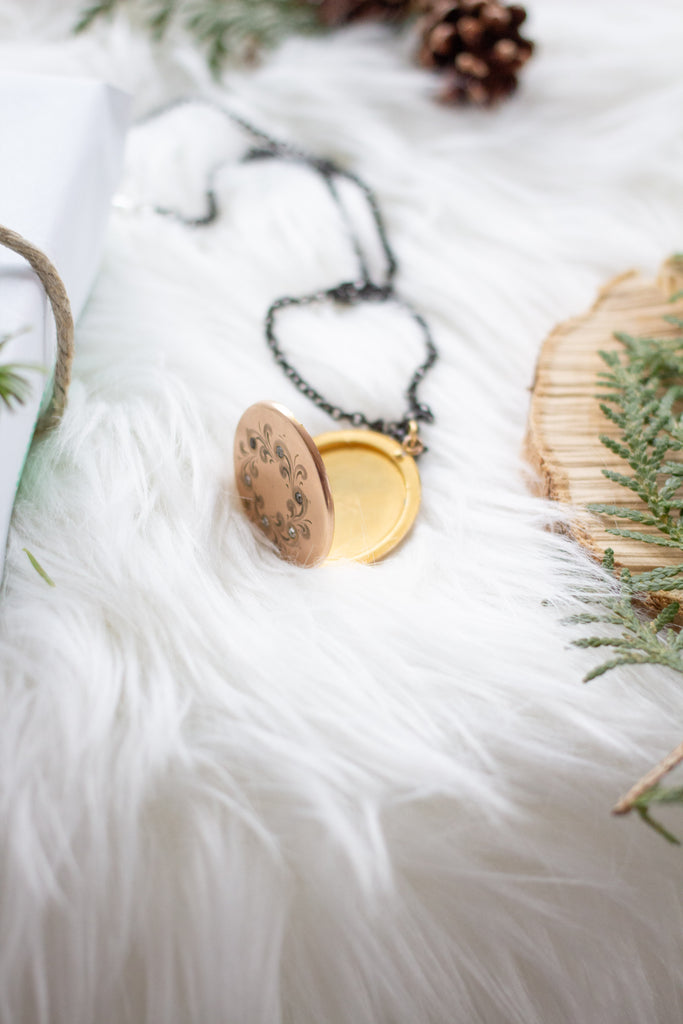 last of the lockets vintage necklace
This vintage locket necklace is one of a kind! It has rhinestones etched into the front of the piece. Wear it with mustard, forest green, or a blue jean shirt. It's so great because it goes with everything. This is the perfect necklace to wear this winter to hold your loved ones close. It is one of a kind necklace and handmade in Toronto, Canada. It's a great gift for a woman who wants to be unique.
DETAILS
- made from vintage pieces 
- gift wrapped ready to give
- any pieces can be made shorter/longer
- listing is 1 necklace
- made in Toronto, Canada
- custom orders welcome CONTACT US.