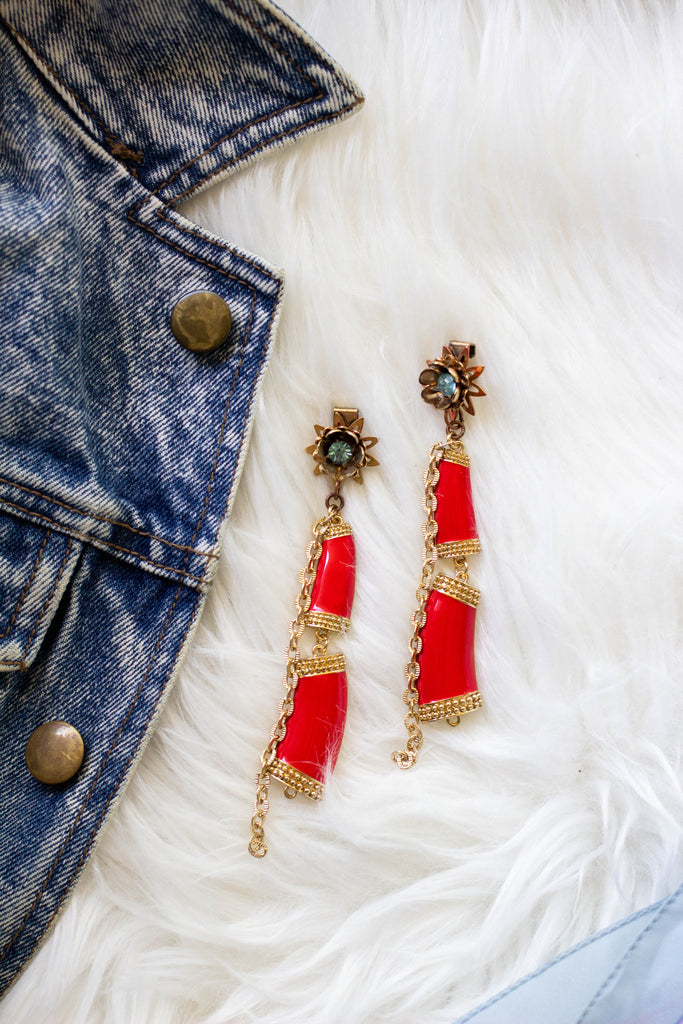 red and turquoise long earrings
These earrings are one of a kind. They're made using recycled bracelets pieces from the 1920s and vintage red pieces from an old necklace from the 1980s. Wear this with a jean dress with a pop of red pumps for shoes!
DETAILS
- made from recycled and new pieces
- gift wrapped ready to give
- any pieces can be made shorter/longer
- listing is 1 pair of earrings only
- made in Toronto, Canada
- custom orders welcome CONTACT US.