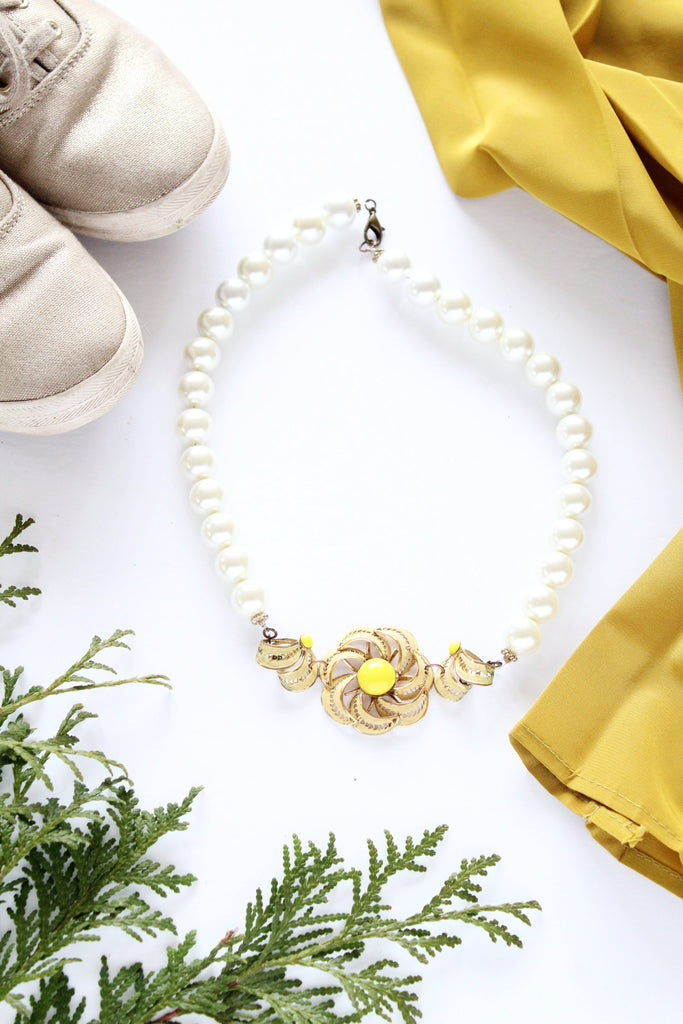 vintage inspired pearls and golden sun pendant necklace
This vintage inspired golden sun pendant necklace is one of a kind. This necklace, like the sun, is a bastion light and warmth. Let this piece cast it's light and warmth over you as you wear it this winter! will It's made from new glass pearls and vintage pieces from the 1930's. It's a great gift for the classic, indie, stylish girl. Wear this with a navy velvet shirt, with suede green high waisted pants and a wool blazer for a rockin' outfit this season!
THE WOMAN WHO WEARS HER
Sophisticated, elegant, and out on the town
Shows the perfect blend between fashionable and classic, as she transitions from the office to the bistro
The hour strikes 5, and she is off to meet the gals after work for manhattans and tales of deadlines, dates, and dreams.
*slight discolouration due to vintage nature*
DETAILS
- made from vintage pieces from the 1930's
- gift wrapped ready to give
- any pieces can be made shorter/longer
- listing is 1 necklace
- made in Toronto, Canada
- custom orders welcome CONTACT US.