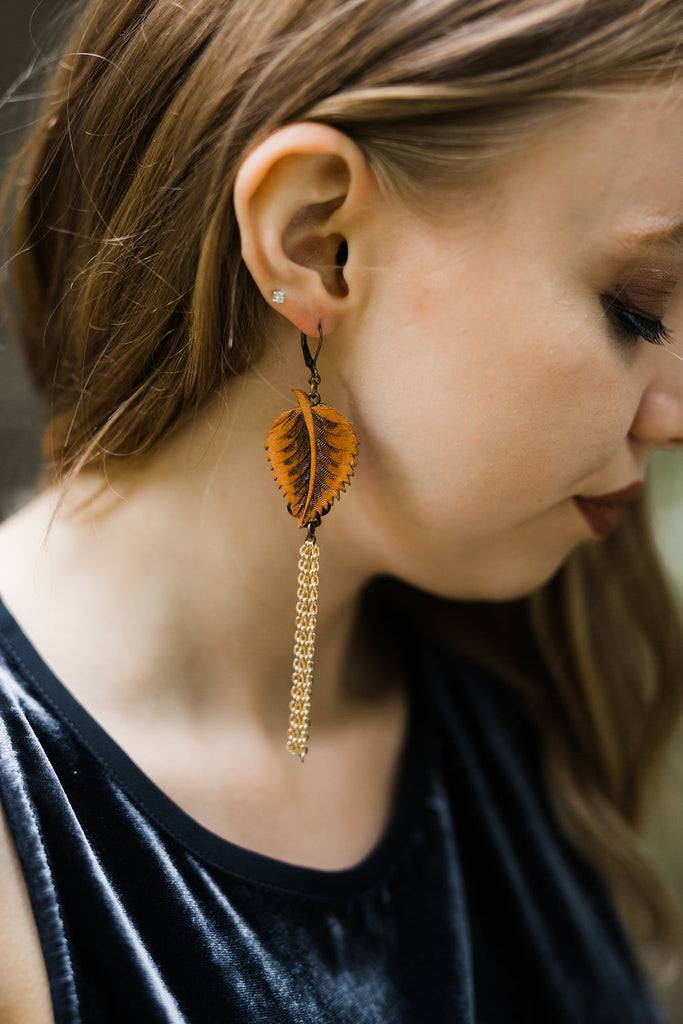 wooden leaf and tassel earrings
These earrings are vintage inspired and are one of a kind. These earrings help you bring the essence of the forest where ever you go. Whether you're apple picking in the country or navigating the sidewalks downtown, bring a little hint of nature with you. It's made from vintage pieces from the 1970's. It's a great gift for the classic, indie, stylish girl. Wear these earrings with a navy velvet top and woodsy green pants this winter!
THE WOMAN WHO WEARS HER
10:30am.
She strolls the rows of her local outdoor christmas market with her friends sipping hot cider
The sight and smell of evergreen fills the market, a perfect backdrop for these woodsy earrings
Later in the evening she and her friends are relaxing by the fire, sharing a bottle of wine and their precious finds from the day  
DETAILS
- made from vintage pieces from the 1970's 
- gift wrapped ready to give
- any pieces can be made shorter/longer
- listing is 1 pair of earrings
- made in Toronto, Canada
- custom orders welcome CONTACT US.