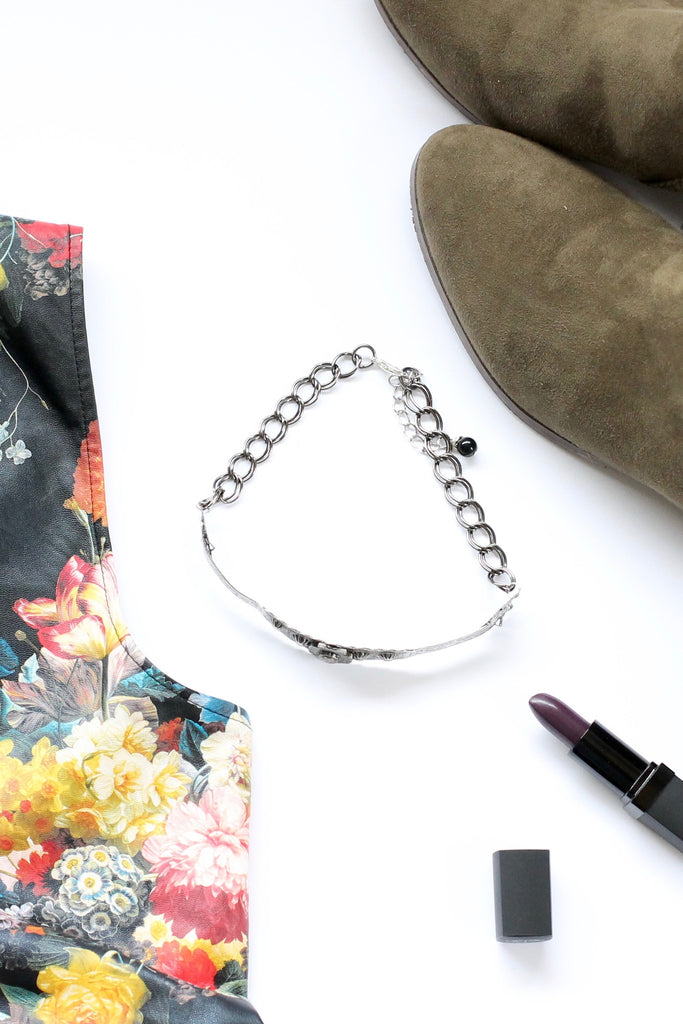 XENA
This rocker fashion edgy choker necklace is called Xena. It is unique and one-of-a-kind. It is recycled and made from a vintage 1970's bracelet.
CONVERSATIONS
Miss, you must act appropriately. 
Is it the belly laughter? 
No it's your choker. 
My choker?
Yes. The tight thing around your neck.
This is a one-of-a-kind choker madam, handmade in a countryside town in Canada using vintage upcycled pieces. 
You're causing a ruckus. 
That's what I do. Here, put it on. Now you look like a bohemian beauty. 
I must say, well then... I quite like it, actually. 
I thought you might. Now give it back before you get all the compliments on it. 
DETAILS
- made from vintage 1970's bracelet
- gift wrapped ready to give
- any pieces can be made shorter/longer
- listing is 1 choker only 
- made in Toronto, Canada
- custom orders welcome CONTACT US. 

Our Fall/Winter collection is called Highland Stories. This collection was inspired by the thrill of the vintage hunt, the 1990's and the woman who has big dreams.