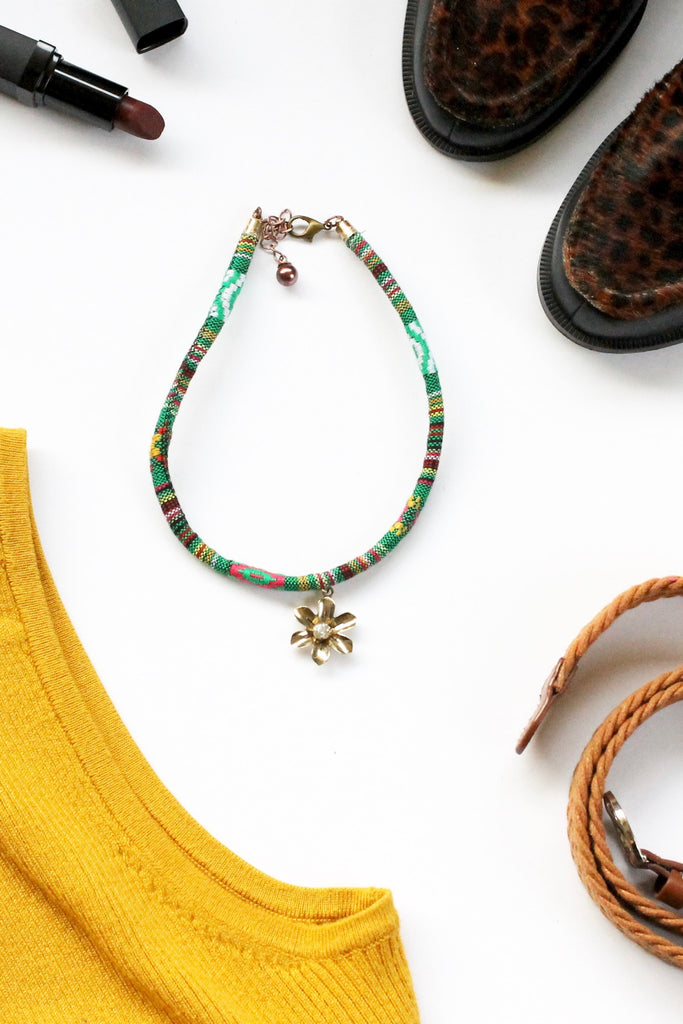 ZACH MORRIS
This fashion choker necklace is called Zach Morris. Inspired by the trendy 1990's. It is unique and one-of-a-kind. It is made from a floral charm with a tiny pearl. 
CONVERSATIONS
Is this old?
No it's not old.
It's not?
No it's vintage.
Vintage?
Yes. Vintage with some modern new pieces.
Seems, you mean it's old?
Every piece tells a story, has a history and is upcycled keeping as eco-friendly as we can. 
Saving the planet. 
Sure.
So I'm helping the earth essentially by purchasing this cool choker?
Well you're not making more of a footprint that's for sure.
I'll take 3.
DETAILS
- made from vintage pieces from 1940's
- gift wrapped ready to give
- any pieces can be made shorter/longer
- listing is 1 necklace only 
- made in Toronto, Canada
- custom orders welcome CONTACT US. 

Our Fall/Winter collection is called Highland Stories. This collection was inspired by the thrill of the vintage hunt, the 1990's and the woman who has big dreams.