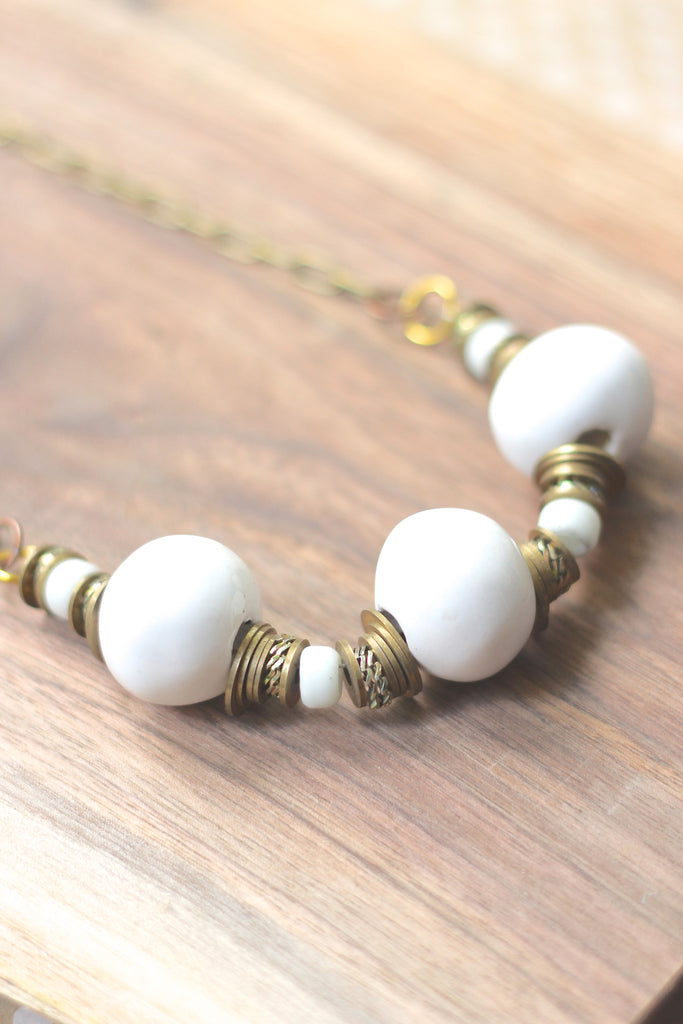 White stone unique long necklace HIGHLANDER
This necklace is one of a kind. It's hand crafted and re-designed from antique beads from Africa. This necklace is called Highlander. 
This is the perfect necklace for this summer to transition into fall. It looks amazing layered with shorter necklaces, golds and silvers. We love the multi layered look with different metals. This looks great with your summer wardrobe but also transitions nicely to cardigans and cable knit sweaters. 
Send us your photos on how you rock your jewels #hattitudejewels on social media.
This necklace is part of the Flora & Fauna collection that embodies easy to wear pieces and layers that have a neutral, natural textured vibe. 
This piece was made in Toronto, Ontario by Hattie Dunstan in her studio loft with her two furry assistants; Beau the cat, and Melvin the dog. The jewellery is hand crafted exclusively by the designer herself. Thanks for supporting local artists.  
- 28" length

- gift wrapped ready to give
- any pieces can be made shorter/longer 
- listing is 1 necklace only