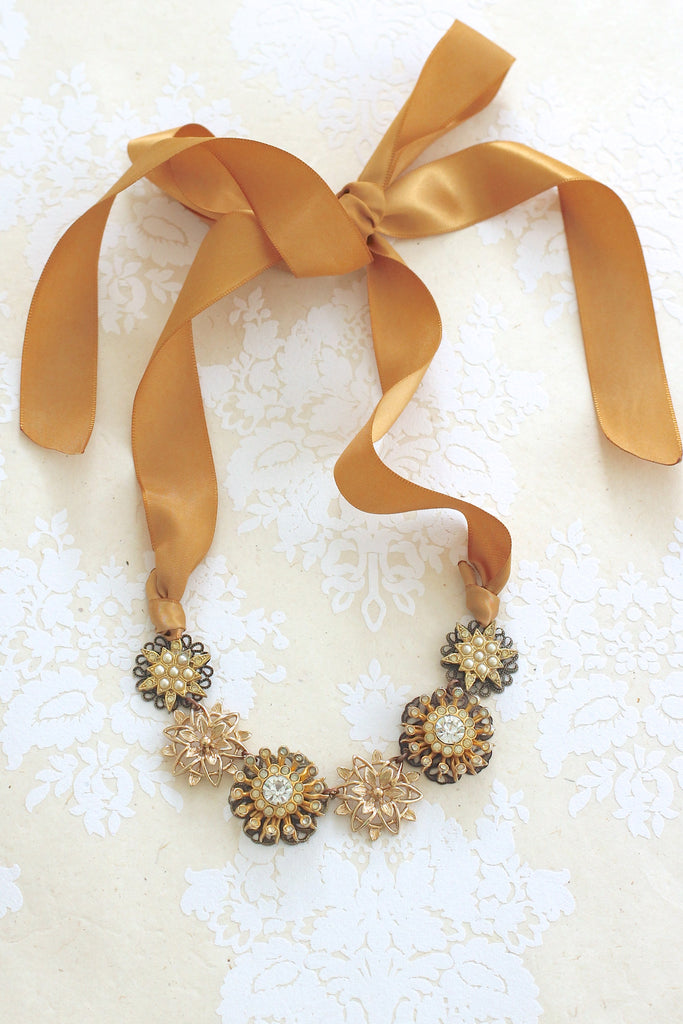 vintage style wedding necklace with gold ribbon SWEET WHISPERS
This necklace is called Sweet Whispers. It is one-of-a-kind made using vintage earrings convernted into pendants. It has rhinestones and crystals in the pieces as well as new ribbon to make this piece adjustable to most lengths. I would love this to be worn with a mustard bridesmaid dress or at neutral bohemian wedding. How great would this look on a bride sporting a crop top and skirt wedding dress?  For a more casual look for after the wedding, throw this on with a navy and white polka dot high waisted skirt with a white lace top. 
This piece was made in Toronto, Ontario by Hattie Dunstan in her studio loft with her two furry assistants; Beau the cat, and Melvin the dog. The jewellery is hand crafted exclusively by the designer herself. Thanks for supporting local artists.  
- 16" length with adjustable neck ribbon at back

- gift wrapped ready to give
- any pieces can be made shorter/longer
- listing is 1 necklace only