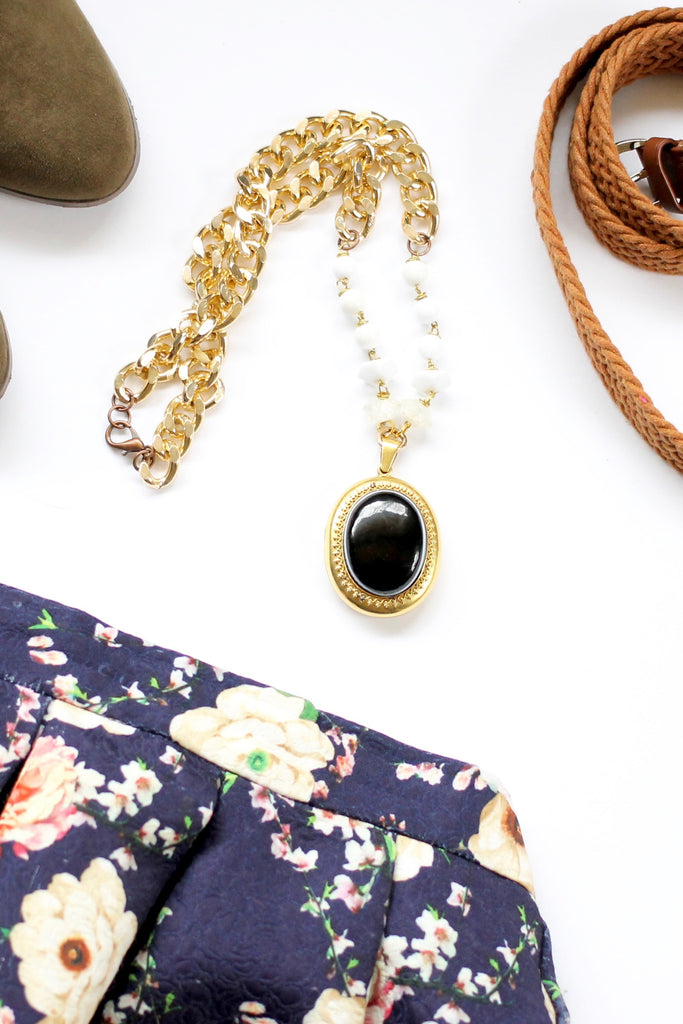 vintage mouring black locket bold chain necklace NASTY WOMAN
This 1800's victorian black mourning locket got it's name Nasty Woman from mourning the loss of candidate Hillary Clinton who ran for presidency of the United States and lost to Donald Trump. This necklace is one-of-a-kind and comes with photo of the original little girl from the 1800's and locket of hair encased behind plastic when you open the locket. 

* please note if you would like the hair taken out, request it at check out in the notes*
FASHIONISTA
Woman today are flocking to the trendy Tiffany and pandora bracelets, trendy on the outer layer.
Hoping to accomplish a status thing.
While their wallets are thinner.
You on the other hand want to be unique, and one-of-a-kind. You don't follow the crowd. Your an emerald in a sea of diamonds. You're a nasty woman. They'll start to say "hmm you look different. New hair cut?" No you'll think. New necklace.  
DETAILS
- made from vintage 1800's mourning locket, vintage beads and new chain
- gift wrapped ready to give
- any pieces can be made shorter/longer
- listing is 1 necklace only 
- made in Toronto, Canada
- custom orders welcome CONTACT US. 

Our Fall/Winter collection is called Highland Stories. This collection was inspired by the thrill of the vintage hunt, the 1990's and the woman who has big dreams.