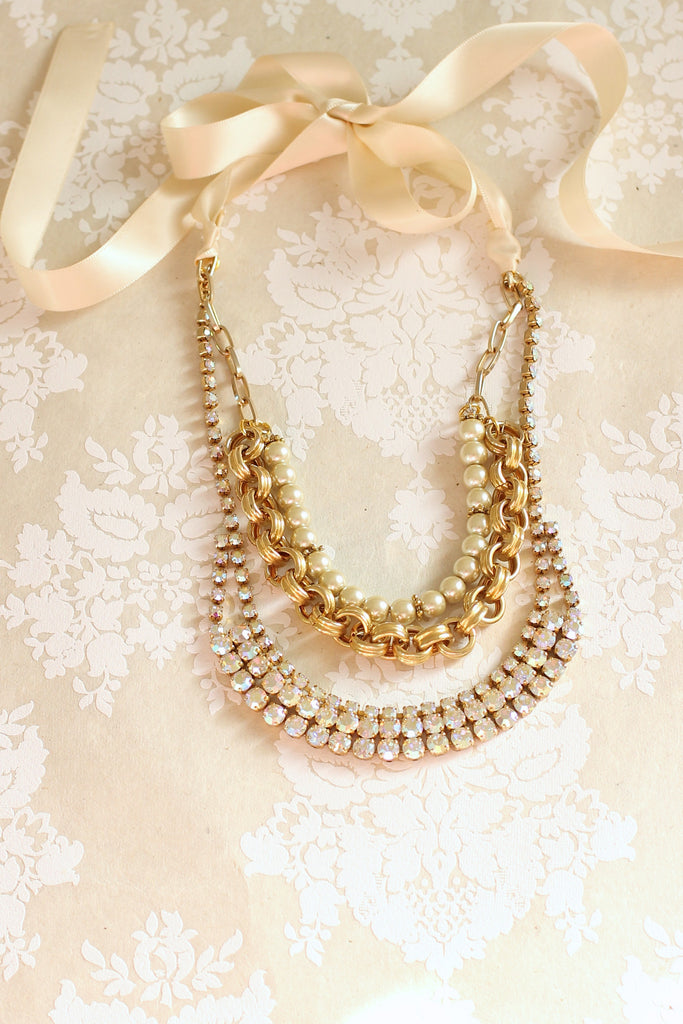 wedding necklace with gold rhinestones and champagne ribbon DREAM WORLD
This necklace is called Dream world. It is one-of-a-kind. It's made from a 1940's vintage necklace, new glass pearls and an upcycled 80's bracelet. The way this necklace sparkles and shines would look amazing at a beach wedding during sunset with the dappled light catching the rays of the rhinestones and crystals. 
This piece was made in Toronto, Ontario by Hattie Dunstan, 27, in her studio loft with her two furry assistants; Beau the cat, and Melvin the dog. The jewellery is hand crafted exclusively by the designer herself. Thanks for supporting local artists.  
- 18" length with adjustable neck ribbon at back

- gift wrapped ready to give
- any pieces can be made shorter/longer 
- listing is 1 necklace only