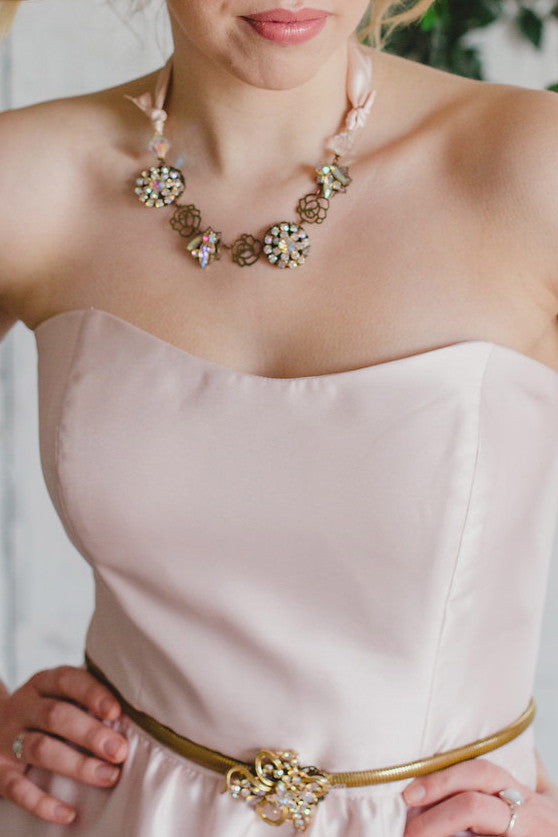 SOULS OF SILENCE
This necklace is called Souls of Silence. This necklace is one of a kind. She's repurposed and redesigned from a vintage aurora borealis earrings from the 1930's and 20's with new satin ribbon. Aurora borealis is extremly rare and a beautiful find. I love how it reflects all the colours and the shimmer of the rhinestones is just beautiful. The perfect piece to complete a bridesmaid outfit or for the indie bride who wants to be unique and fashionable on her wedding day. 
- symmetrical design
- adjustable ribbon length
- tie ribbon in knot or a bow
- gift wrapped ready to give
- any pieces can be made shorter/longer
- listing is 1 necklace only 
- made in Toronto, Canada
- wear after wedding with navy dress
- pair with high waisted blue jeans and white crop top
- custom orders welcome CONTACT US. 
The SS // 2016 wedding collection is called History & Her Story. A collection of jewellery for the sweetheart bride and her bridesmaids. This collection uses family heirlooms to create a story and history for generations to come.