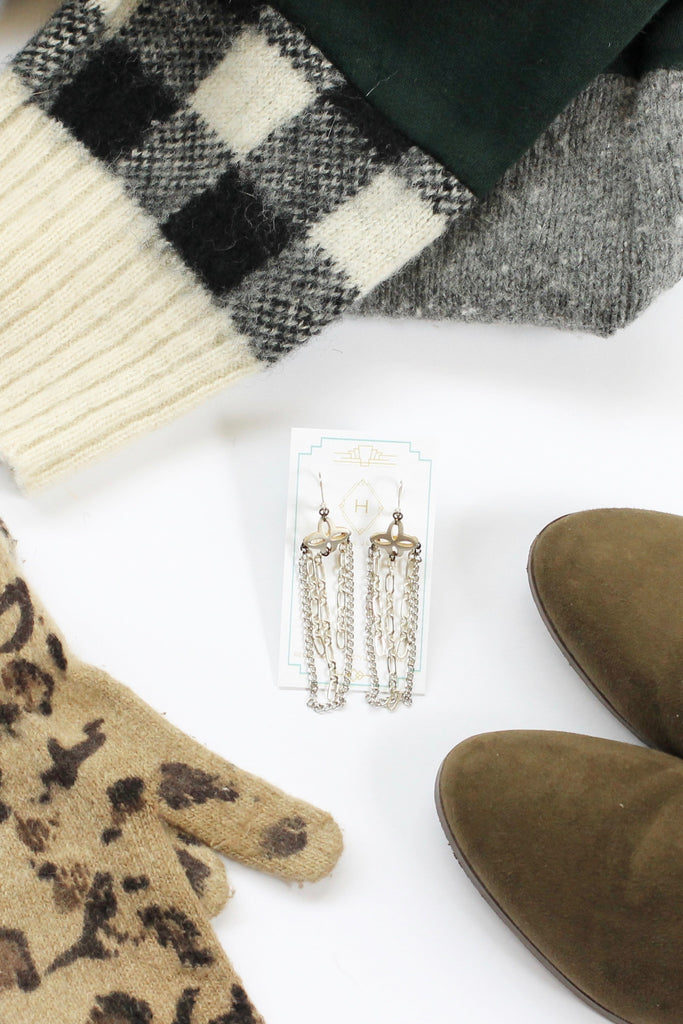 Silver statement chain earrings SWEET INNOCENCE
This silver chain strar shapped fashion costume jewellery earring is called Sweet Innocence. It is one of a kind made from a vintage 1970's broken necklace. 
THE WOMAN WHO WEARS HER
You just had to see the lochs and the dolphins at Moray Firth.
The locals on the Black Isle can't stop talking about the fàinnean-cluaise she's wearing, the way her hair flows around the purple sheen of the earrings. Oh she's a tourist they'd think. 
Pretty soon they wondered if they even saw you at all. Like you were a ghost haunting the highlands. Mystery still intact. Mission accomplished.  
DETAILS
- made from 1970's vintage pieces
- new chain 
- gift wrapped ready to give
- any pieces can be made shorter/longer
- listing is 1 pair of earrings only 
- made in Toronto, Canada
- custom orders welcome CONTACT US. 

Our Fall/Winter collection is called Highland Stories. This collection was inspired by the thrill of the vintage hunt, the 1990's and the woman who has big dreams.