eighty's crop tops
August 30 2013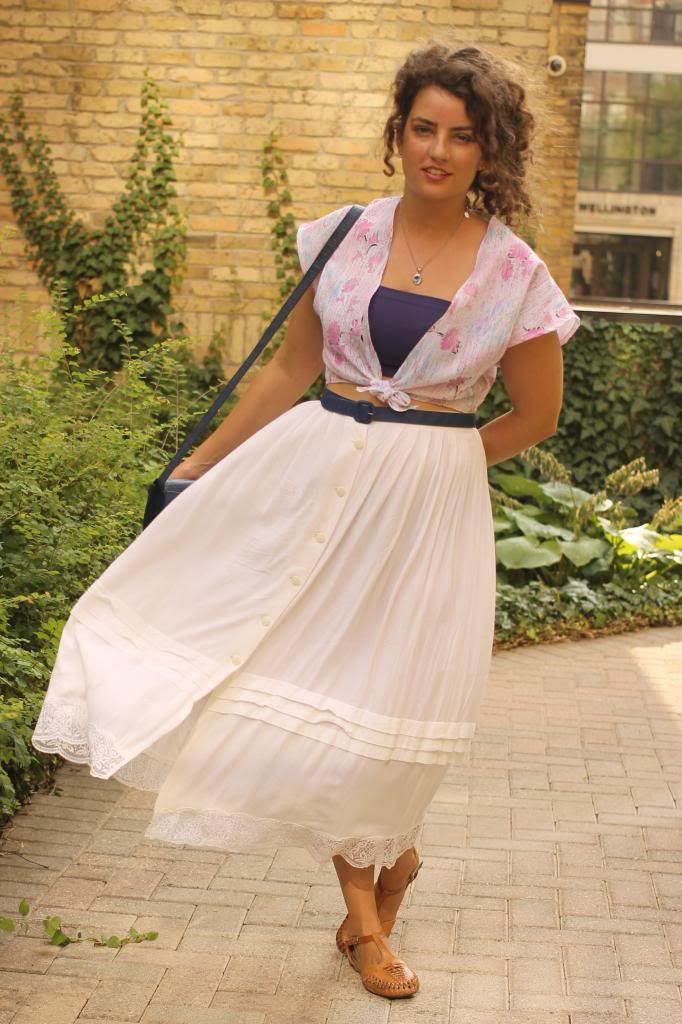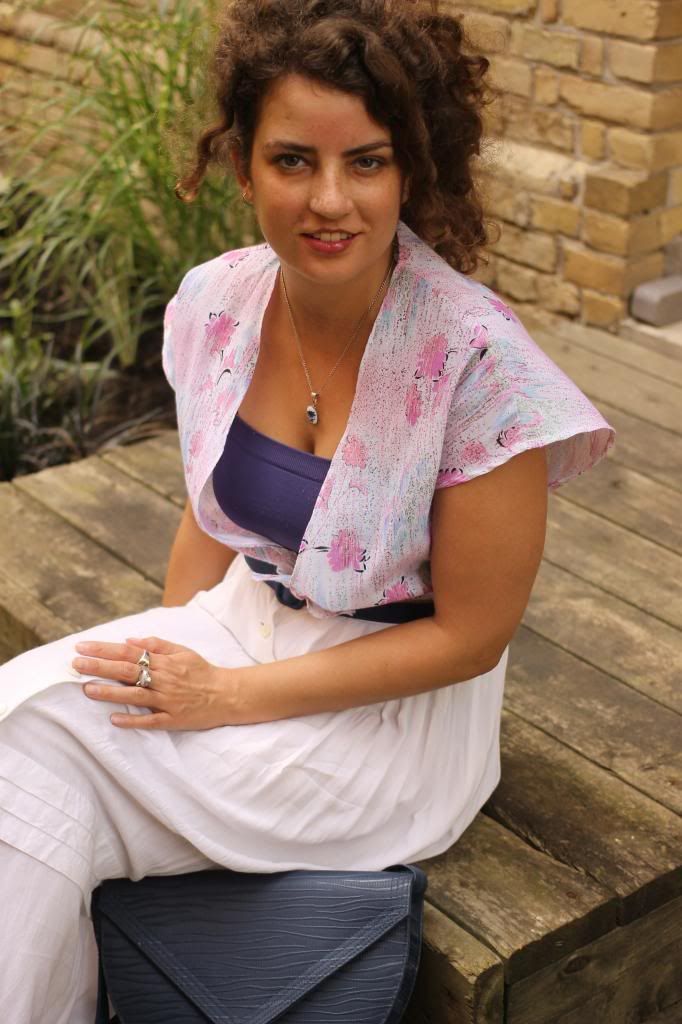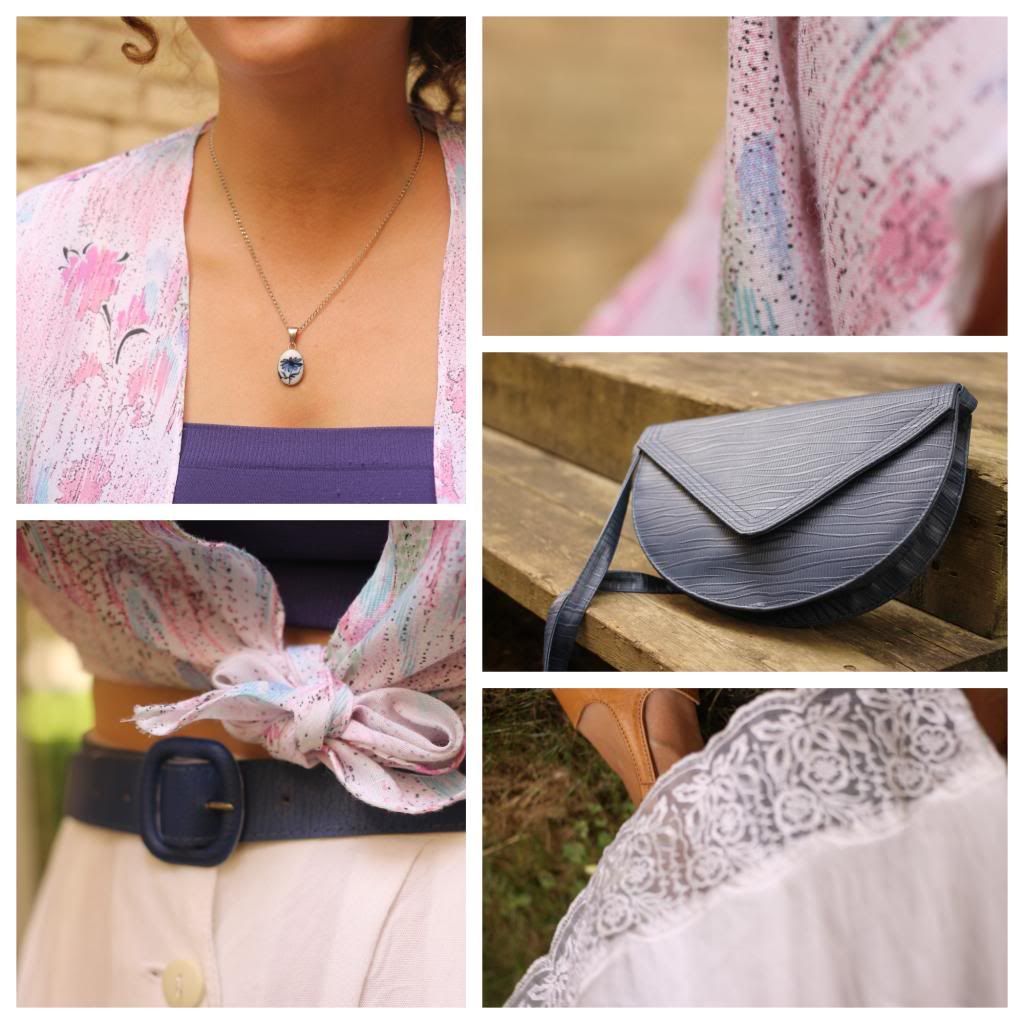 Outfit details- 
Skirt: Vintage
Top: Sentamentalist vintage clothing in London, ON
Purse: Vintage, Chez thrift, bolton
shoe: Seychelles
I love tie cropped eighty shirts, and long flowy skirts, I guess that's why I've featured two long skirts on the blog this week. This purse is one of my favourite items. I find the shape just really neat. I also love anything navy since it's such a hard colour to find. This is a very summery outfit and makes me enjoy the last day of August. I really don't want the summer to end, but I heard September is going to be hot, which is good, since August was a bit of a rip off with how chilly it was. 
 I spent all this week preparing for the wedding show that I am in next weekend. As well I spent this weekend hunting down fifties attire for a creative I'm working on, an engagement editorial shoot. I'm super excited for this shoot, as of course I love the fifties! We are shooting at an old retro diner and a carnival fair. FUN. 
I hope you are all headed to somewhere with a beach this weekend with the heat! My lad and I have special anniversary plans out of town. 
Have a wonderful long weekend. 
p.s. don't forget to check out my bridal boutique 
click here 
or my regular jewellery online shop 
click here
 for some new vintage upcycled pieces that went up on the shop this week. I'm quite bug eyed for this necklace (wink wink) 
www.GotHattitude.com
Hattitude Jewellery Facebook Page