win a kensie article of clothing
August 23 2013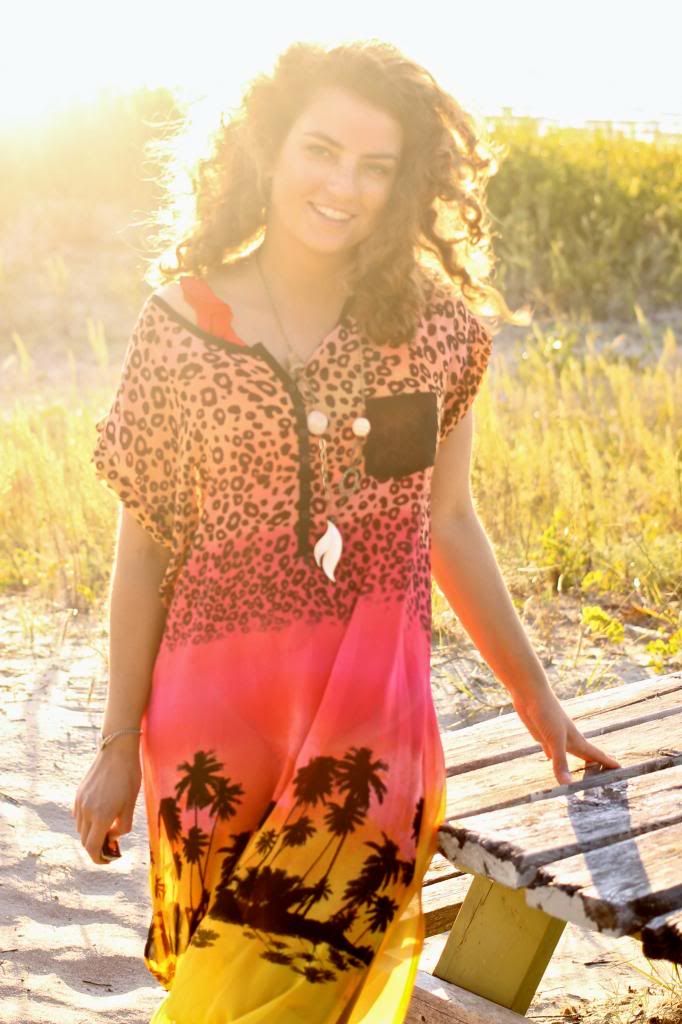 Outfit details: 
YOU COULD WIN A PIECE OF KENSIE CLOTHING
Necklace: handmade by me, Hattitude jewellery
Do you like this beach cover up? You could win it! 
I was offered to do a review for Kensie clothing and I was thrilled to do one! I must say I am very happy with this beach cover up. I LOVE that is has sleeves on it to protect me from the sun. It is light and comfortable and I think looks great with all my bright bathing suits. I am just so impressed with this cover up. It's really lovely. I like the details of the tied bow on the legs, the pocket and I just seriously love how it has longer sleeves instead of straps to help keep me sun protected. It's so hard to find beach cover ups that have sleeve caps on them. 
Kensie told me I could give a beach cover up away as well! Or anything else you want from this site.
Click here
and enter the password SOMETHING PRETTY. If you win you can choose ANYTHING on the site. Enter using the form below and next friday I will announce the winner. 
p.s. it's now SUPER easy to enter my giveaways. I found a cool site that makes it easy for you to click and takes the work out of it, making it more likely YOU will win a piece of clothing from Kensie. 
Enjoy and good luck. 
Hattitude Jewellery Facebook Page