wear a flower in your hair
June 15 2013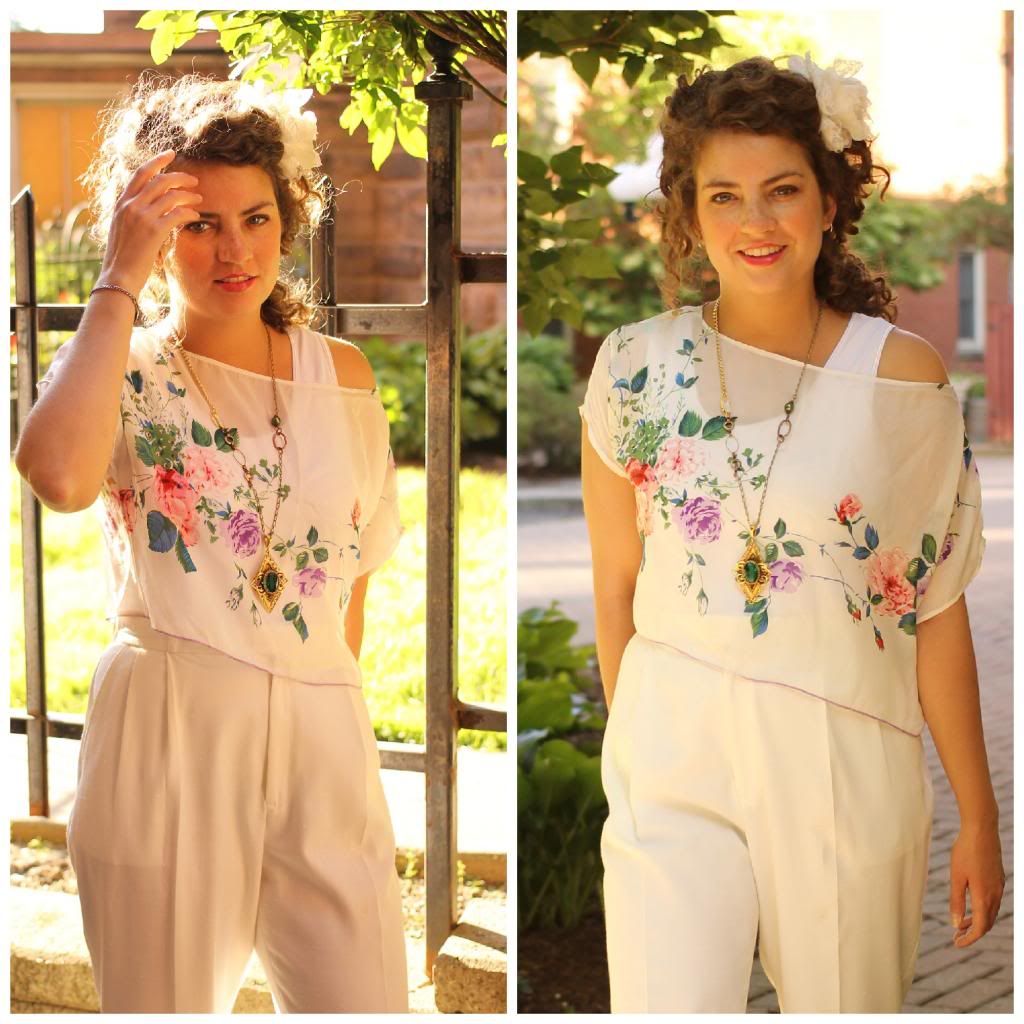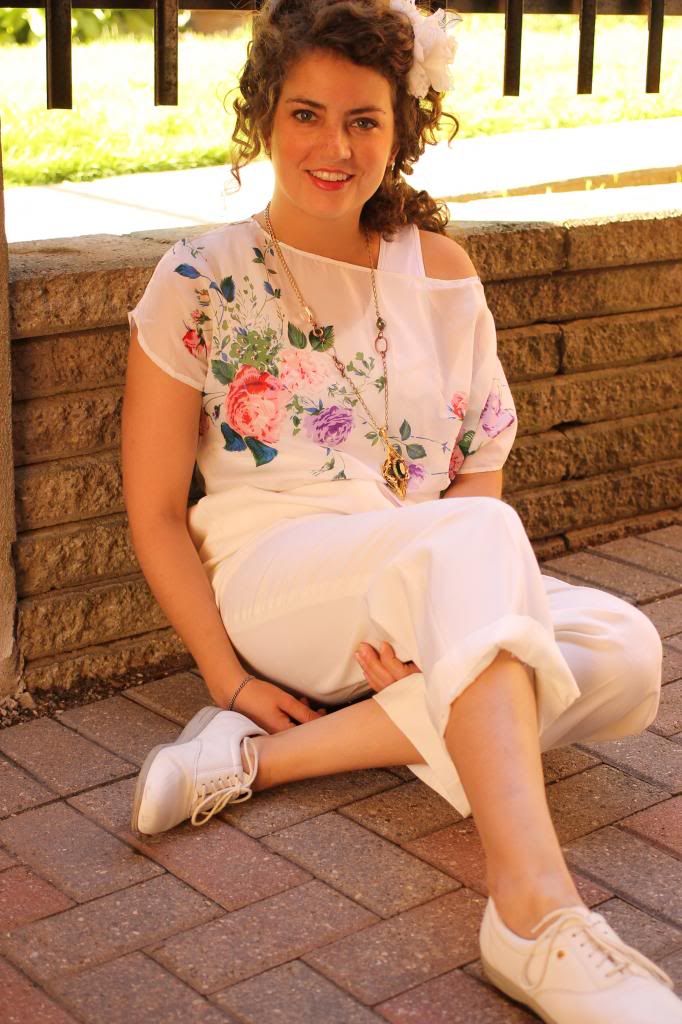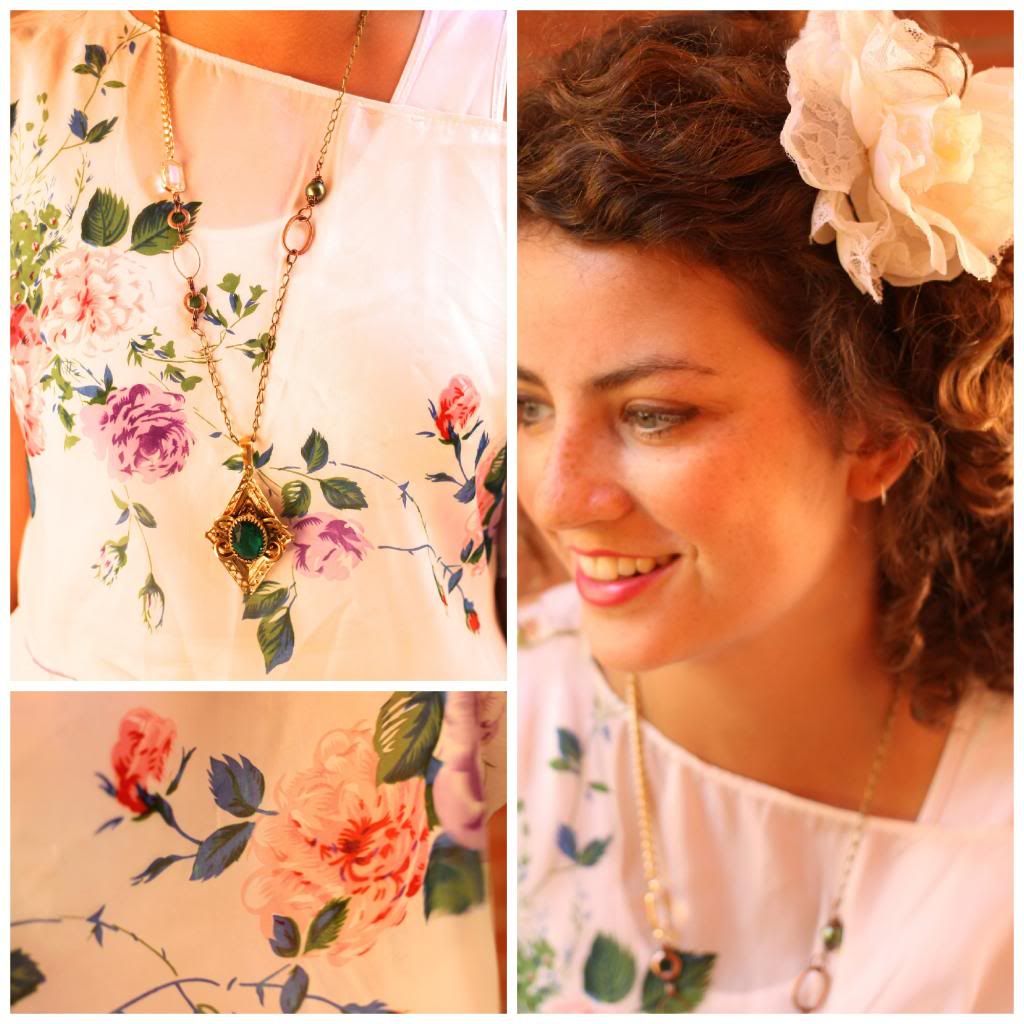 Outfit details: 
Shirt: Courage my love, made from two vintage scarves, Toronto, ON
Pants: Vintage, Chez Thrift, Bolton, ON
Shoes: Shoepper
Flower: off an old hat
Necklace: handmade, Hattitude jewellery
I love love love this whimsical top that I purchased from Kensington market. I'm a huge fan of one of a kind items and these shirts were made from two vintage scarves. I wish I knew how to sew better and I might go in to my mothers closet (she has about 165 vintage scarves, NOT EVEN KIDDING) I doubt she would even miss them if I snaffooed some for a lovely shirt! 
I love the flower in my hair. I took it from an old hat and have been bobby pinning it in to my hair for the last few years. There's something fun about a flower in your hair that is so feminine and summery. 
I handmade this one of a kind necklace. It is such a gorgeous green statement piece. Throw it on for a more casual look with a tan tank and blue jean shorts. You can check it out in my
online jewellery store
here.
Click here.
or
Here. 
Hattitude Jewellery Facebook Page