how to style bright running shoes
May 07 2013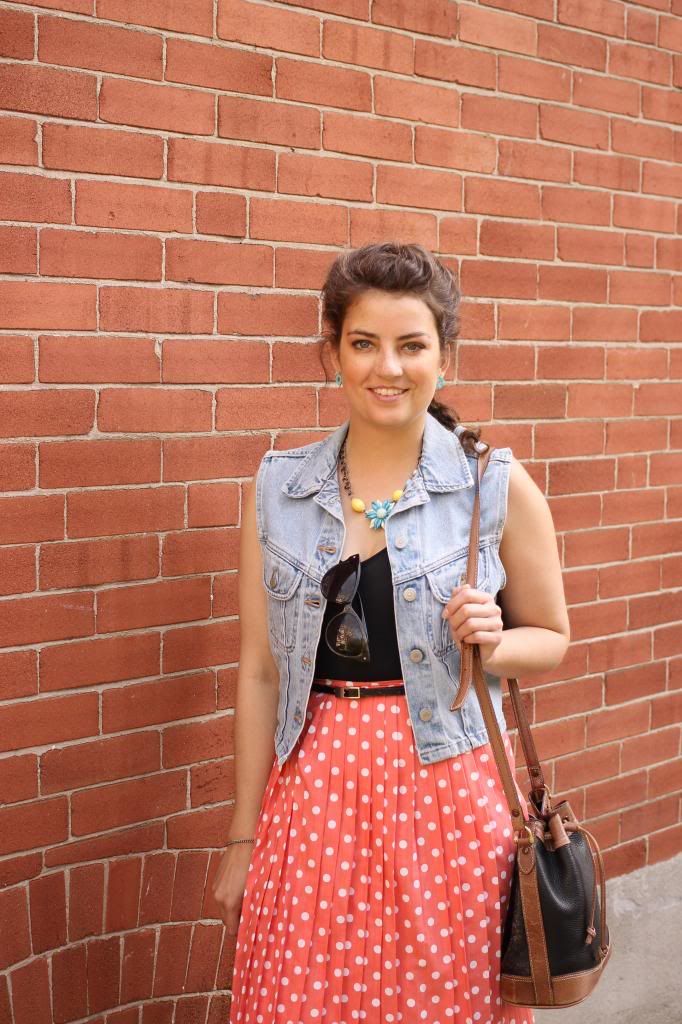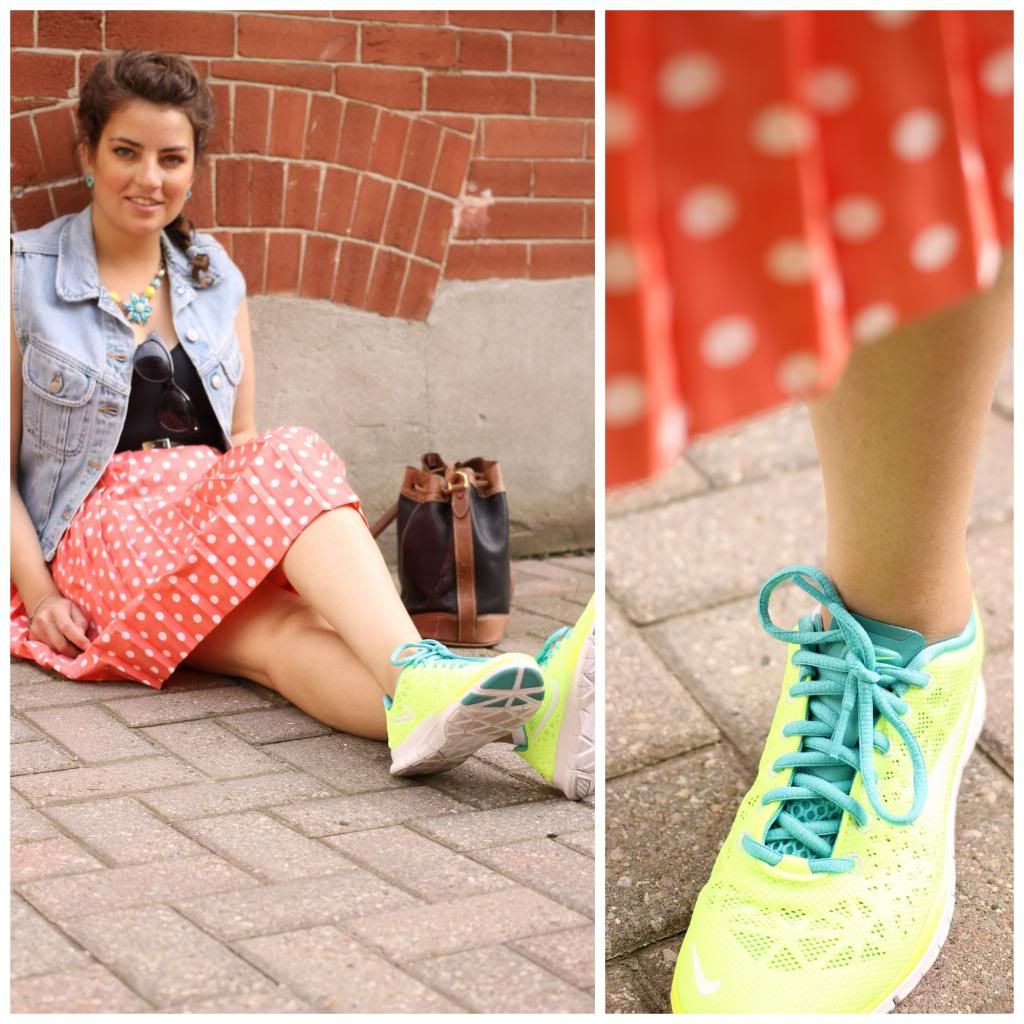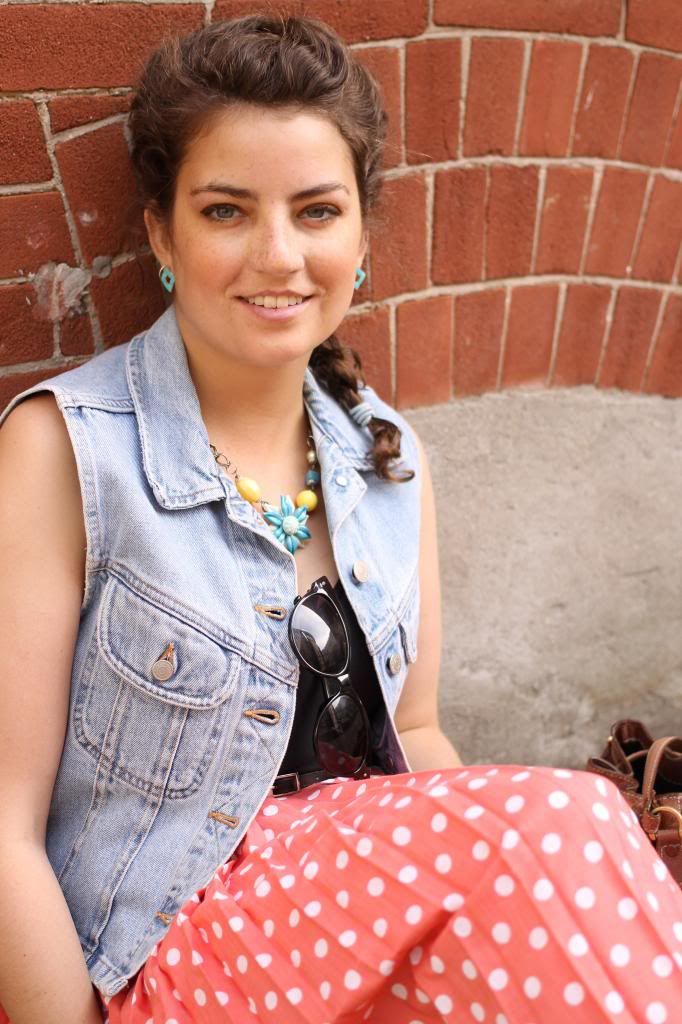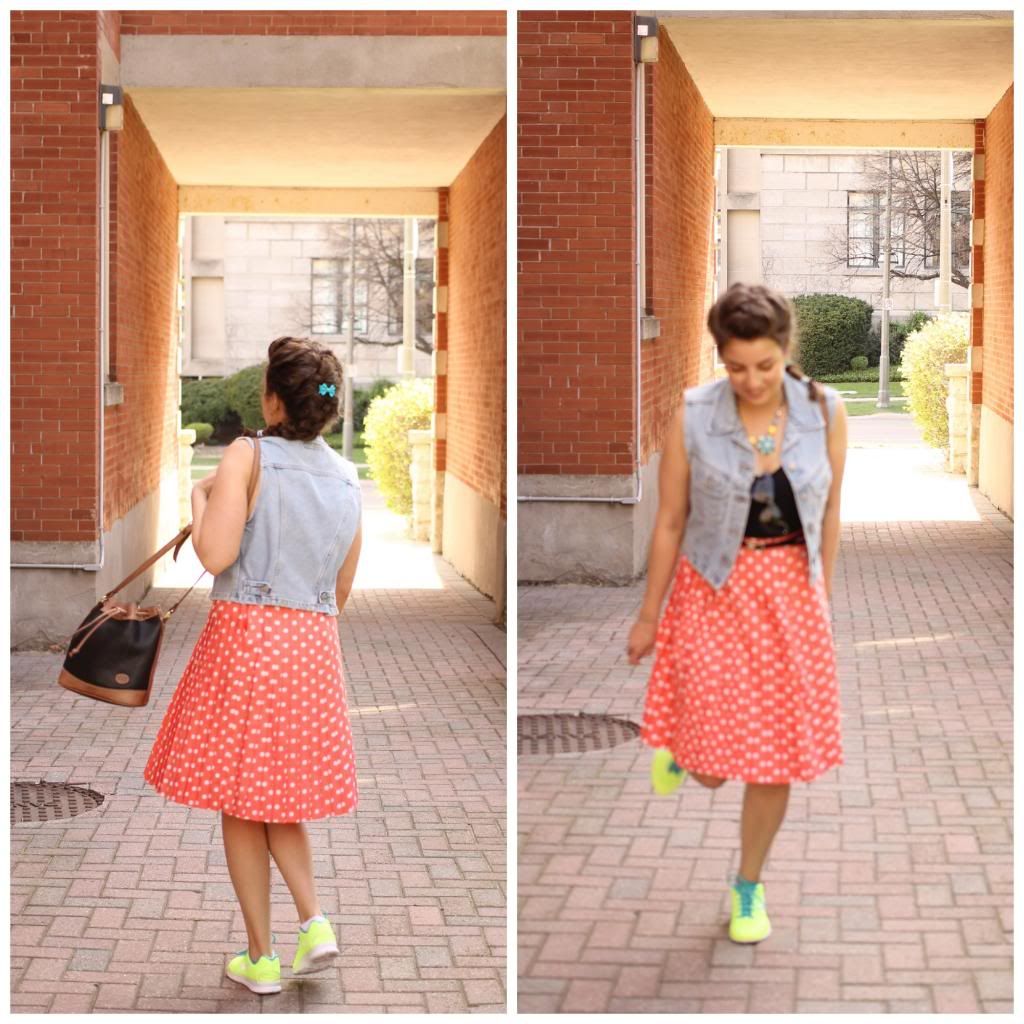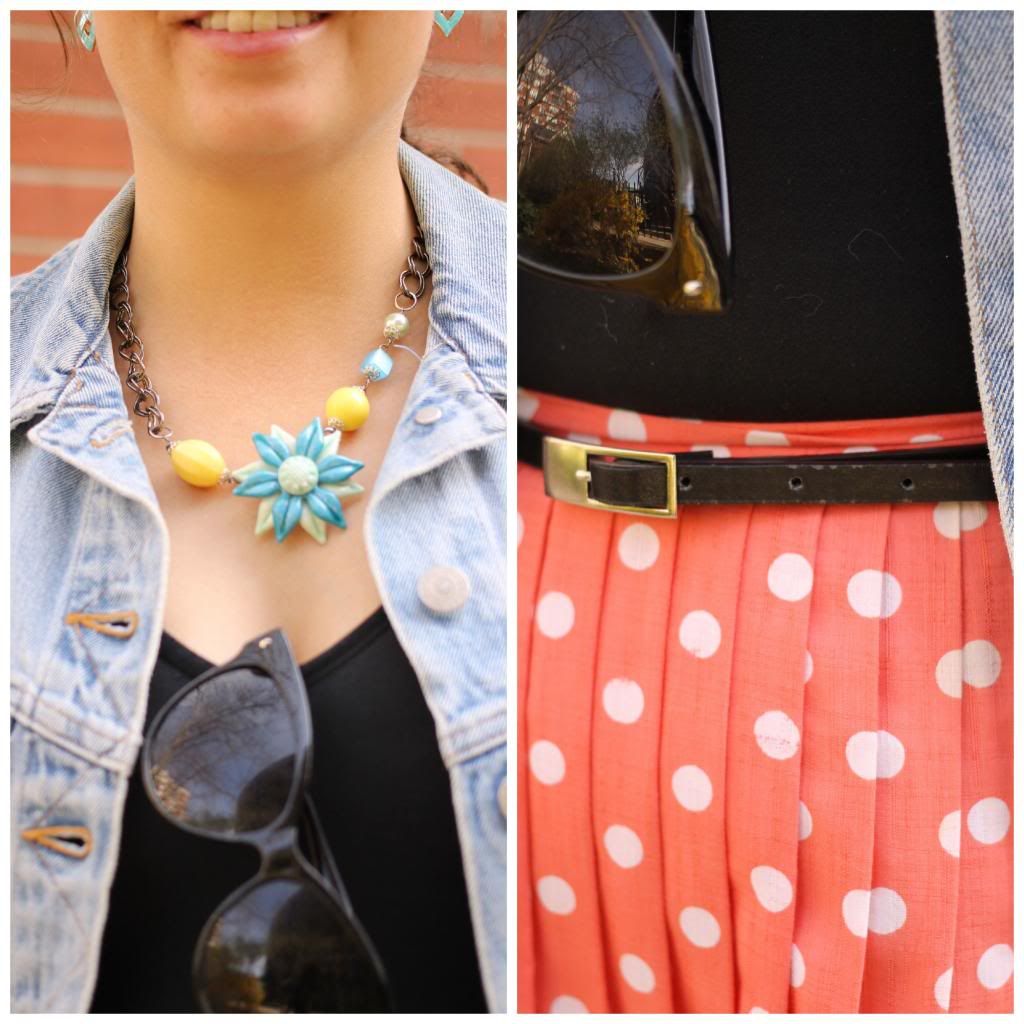 Outfit Details:
Skirt: Vintage, Chez Thrift, Bolton
Belt: Vintage, Bibles for Mission, London, ON
Shoes: Sport Chek
Glasses: Archies, London, ON
Jean vest: Thrifted, Chez Thrift
Here's my take on how to wear bright summer running shoes. 
How fun is this vintage polka dot skirt I picked up at the thrift store the other day? I could not even believe I scored it. A jean vest completes any summer look I feel. Boy has it been summer weather lately! I love these new bright summer runners I picked up. I'm headed to San Francisco in T minus 2 days so this will probably be the last posting for a week or two. I had to get some new shoes to wear kickin' around San Francisco. Comfort first! I'm getting SO excited. 
I'm having studio shopping hours tonight in Caledon, so if you are around and need a gift for Mother's day, stop by the studio for a one of a kind treasure to give your mama! 
I hope you are enjoying this lovely afternoon sun as much as the wild cats at my parents house are! 
Hattitude Jewellery Facebook Page