may is cystic fibrosis month
May 01 2013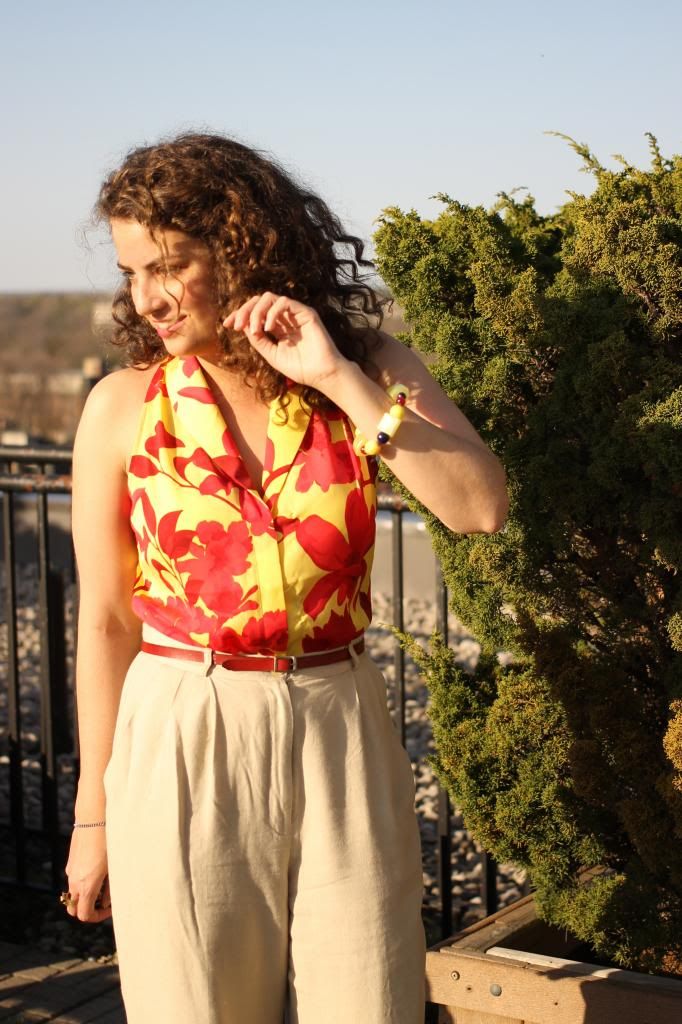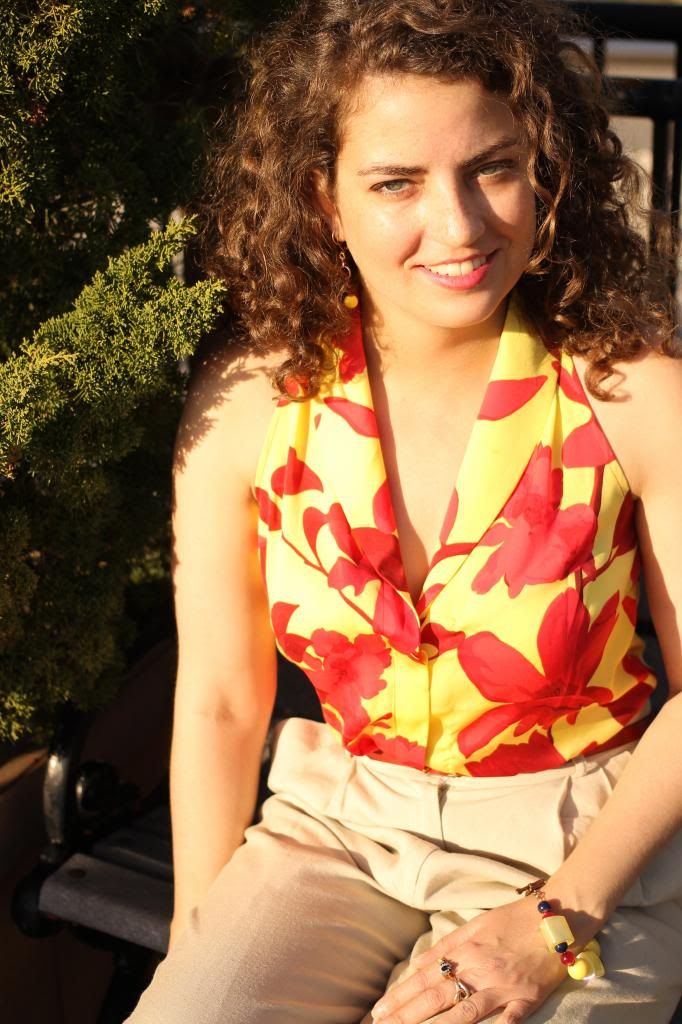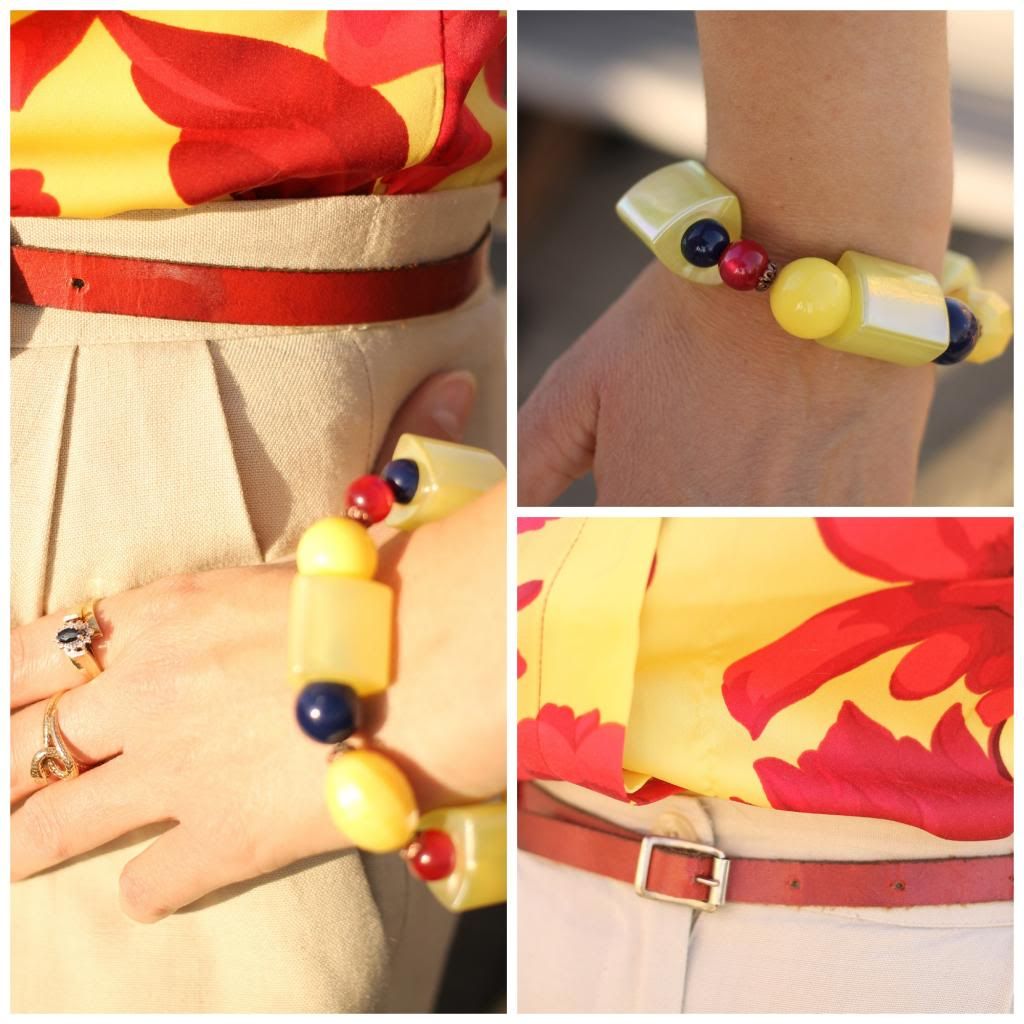 Outfit Details:
Shirt: Banana Republic, Gift
Pants: Vintage 
Belt: Vintage 
Loafers: Walking on a cloud
Jewelry: Hattitude hand made jewellery.
Click here
for shop
Today is the first day of May, which means it's the first month of Cystic Fibrosis awareness month.
Click here
to find out more about this deadly disease. 
Love love love this shirt my boyfriend bought me. The fabric is so soft against your skin and the pattern is out of this world. I love the bright colours. The boy has good taste! I always like to wear a high waisted pant and I happened across this perfect matching belt. Sometimes I go TOO matchy poo in my items. I hope this one wasn't too much for your tastes! 
Still working on getting my ankle fixed so I could only hobble up to my rooftop to take photos. Still a nice change of scenery. It was breathtakingly beautiful today. Very hot and sunny. I took out some San Francisco books today from the library. I head there next Thursday. Super excited. Do you have any suggestions for me to see while I'm in San Francisco?
Hattitude Jewellery Facebook Page