a dance party. black and pink style
April 27 2013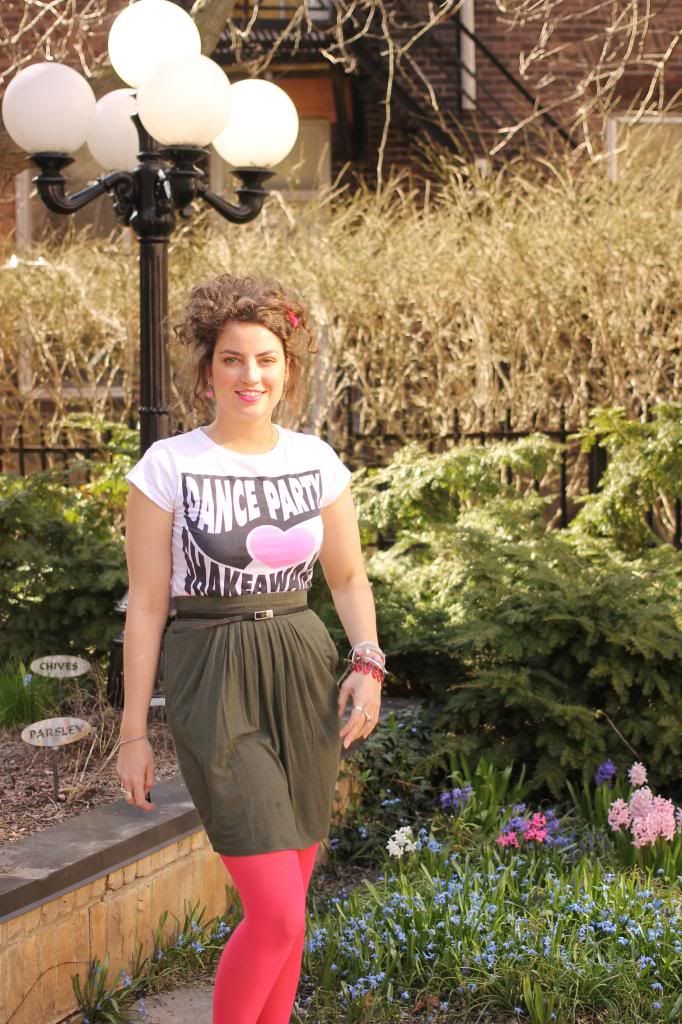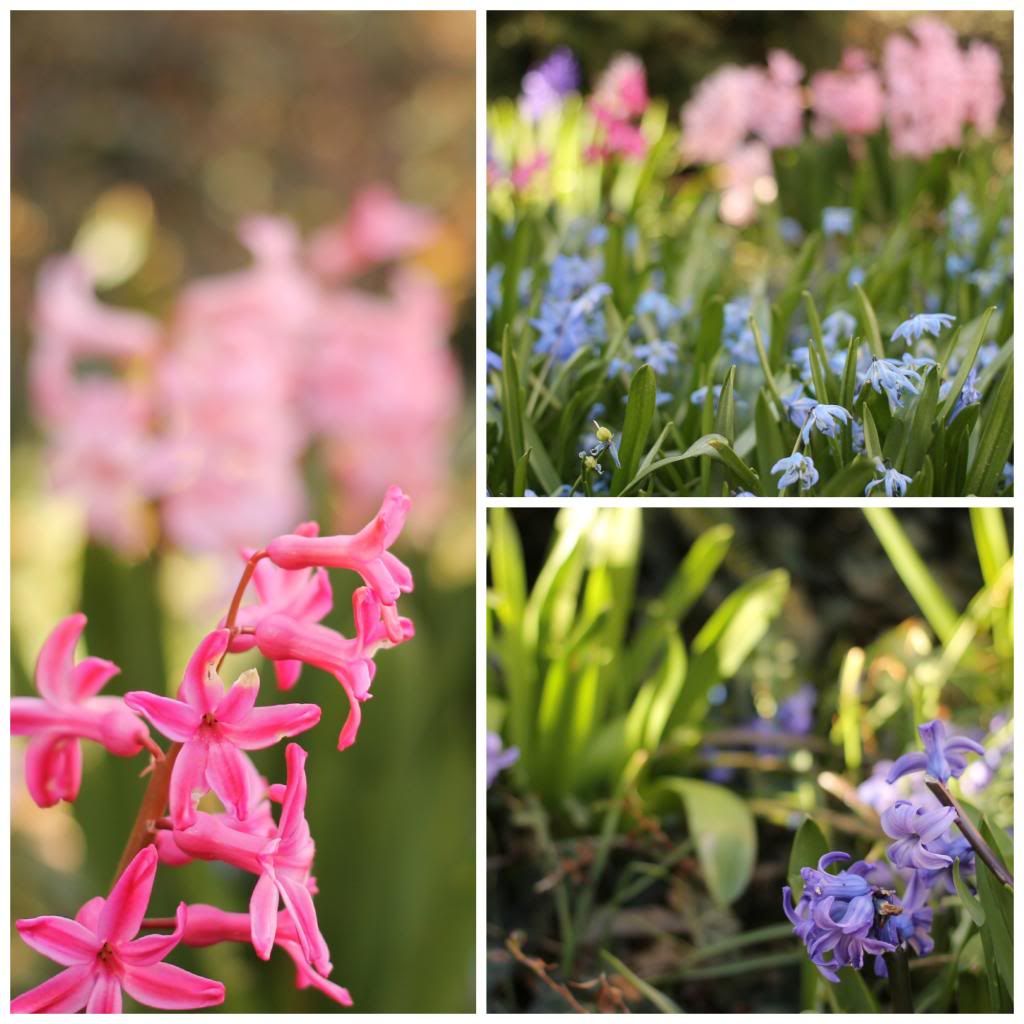 Outfit Details: 
Skirt: Girl Friday, Toronto
Shirt: Borrowed
Shoes: Thrifted
I love this DANCE PARTY shirt... which I just found out is not my shirt at all, but my brother's girlfriends shirt. I've found it in my laundry a few years ago and never knew where it came from! I love pink and black. Again there is something sweet about a little detail in your hair, a pink bow. The earrings are fun for summer too. They remind me of little cherries or strawberries. Lipstick is fun for spring. 

What a glorious day it was today! The sun was shining, it was t-shirt weather! Can you believe it? I did my first outfit post in MONTHS outside. It was so wonderful to have such a beautiful back drop to do photos. How do you like this sweet little garden around my apartment building? Pretty. I love Spring flowers. 
Don't forget if you're thinking of a gift for your mama for Mother's day 10% of Hattitude jewellery's sales go towards
Cystic Fibrosis
to help find a cure until the end of May 2013. Together we can make CF stand for Cure Found. 
Hope your weekend is going beautifully.
Hattitude Jewellery Facebook Page