a sprained ankle
April 25 2013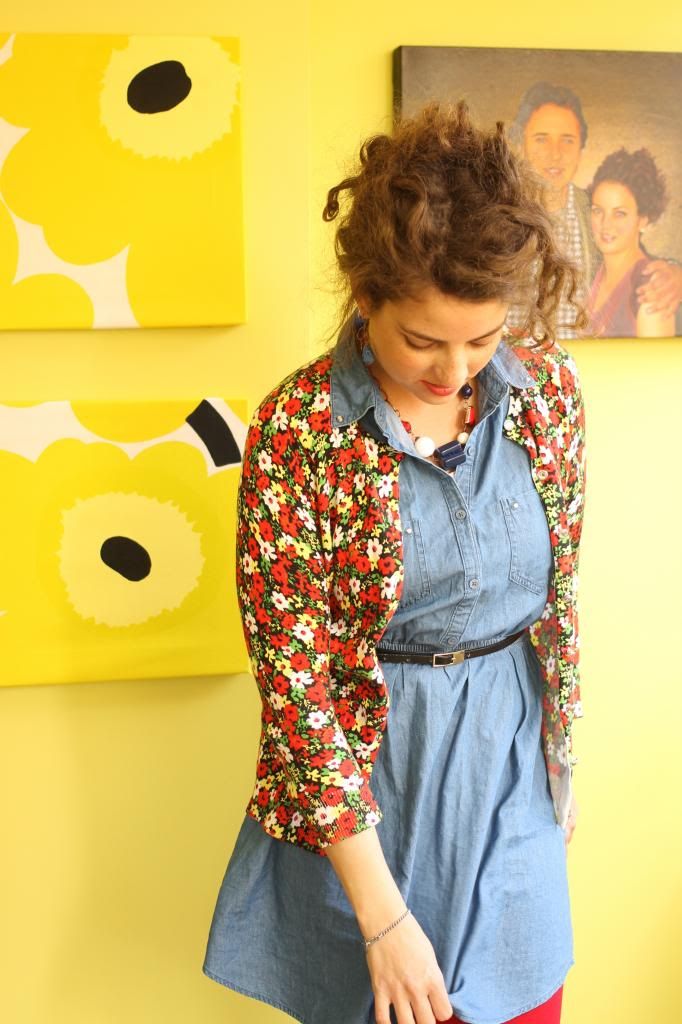 Outfit details: 
Tights: The bay
Dress: F21
Sweater: Winners
Belt: Thrifted
I threw this outfit on for a more relaxed comfy day. I think this outfit is still warm with the fleece tights to deal with the rain today and springy for when the sun came out. This weather is certainly tricky to dress for without changing your outfit twice a day once for the cold, once for the warmth. 
This sweater I have found really hard to pair with a lot of things. I rarely wear it, even though I like the pattern. I think it goes well with a jean dress. How would you style this cardigan? 
This necklace, I love! The sweet little heart is so cute. It's going to be perfect for the summer months. Love the nautical colours. I hand made this necklace using vintage brooches, beads and earrings as the pendants.
I've sprained my ankle pretty badly last night at our weekly sports league. We play all sorts of sports, every week it's a different sport and last night was Soccer. I HATE soccer. This sprained ankle just reconfirms that. Hobbling around on one foot has not been fun. Thankfully I have a very sweet boyfriend taking care of me.
Have a wonderful rest of the week. Stay Healthy.
Hattitude Jewellery Facebook Page